The sprouts were very busy over the weekend! A second zucchini cell sprouted as well as a 4th snap pea. Even a sweet pepper cell sprouted!
The initial zucchini sprout is getting enormous! It is now the tallest plant in the bunch with two very large leaves and a thick stem.
The sugar snap peas just keep getting taller and taller! I'm assuming that I'll need to plant some sort of stake in the ground for them to grow around. I better start researching now so I'm prepared when it's time to transplant them!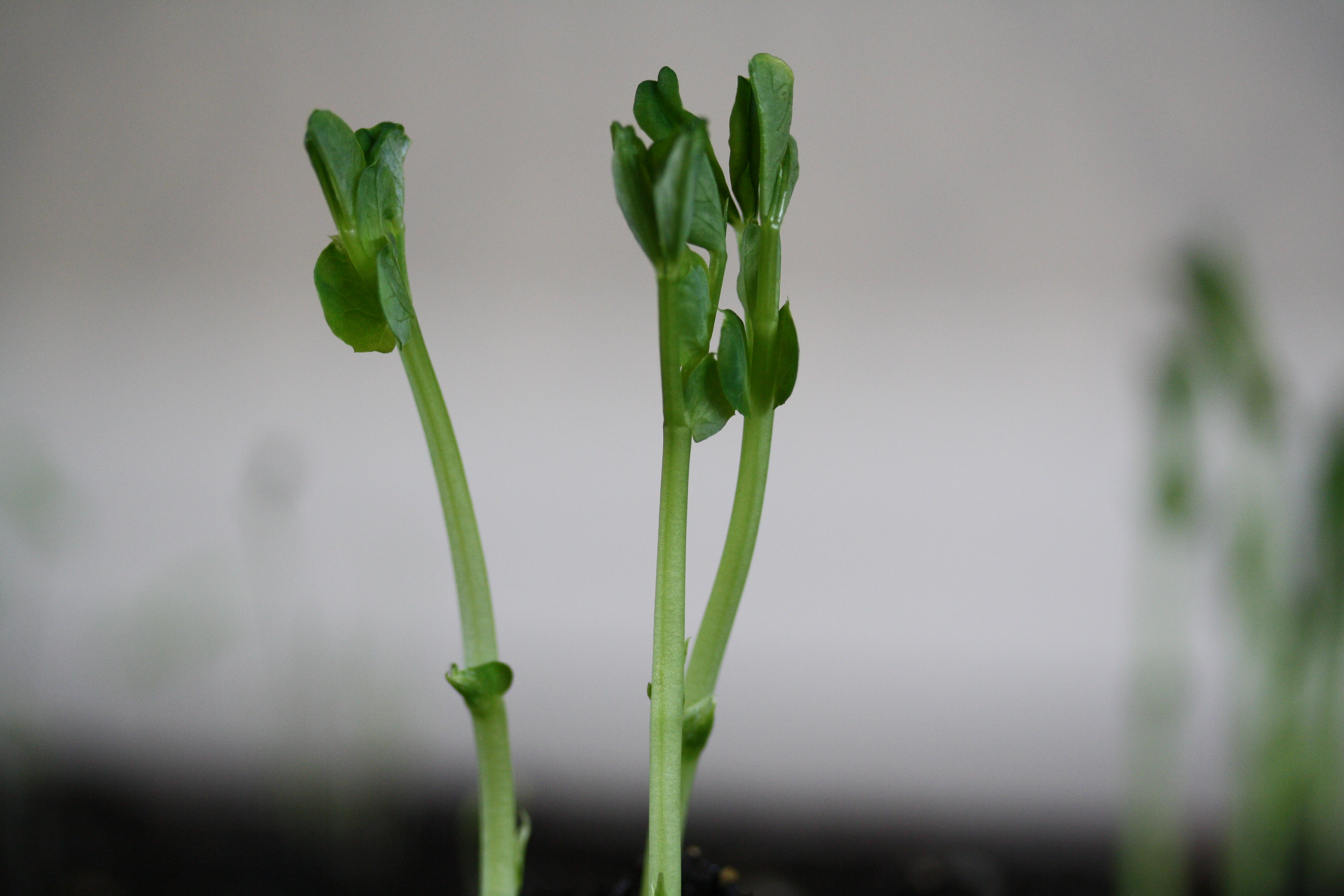 The carrot sprouts are also getting quite tall and are competing with the tomato plants in their plentifulness now! I also need to do some research on how to tell when a carrot is ready to be picked since I obviously won't be able to see the vegetables ripeness in the same way as the other veggies.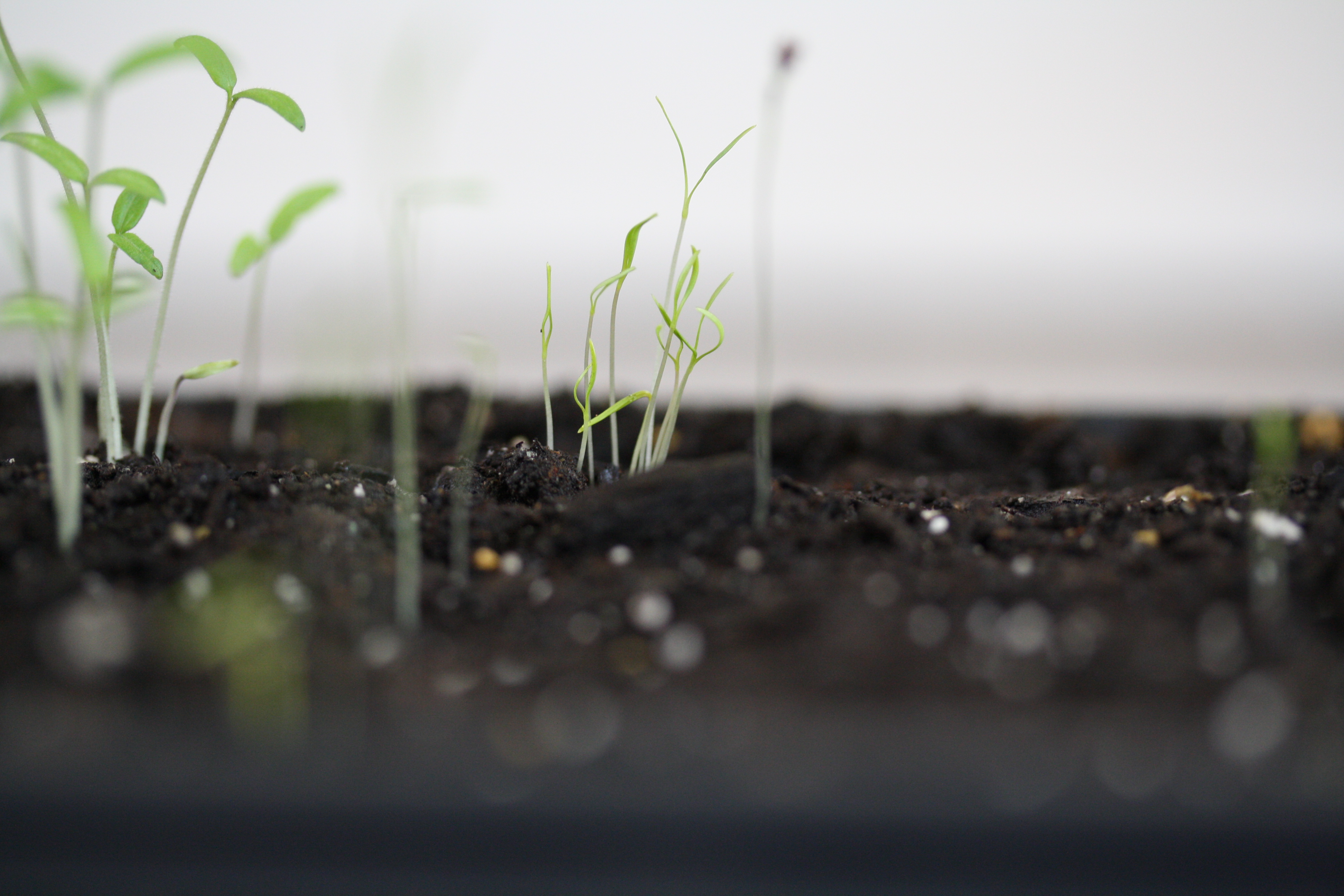 So far, 2 parsley cells have sprouted. 1 currently looks like the cilantro and 1 looks like the rest of the herbs, so I guess it needs a day or two to figure itself out. Also, 1 of the sage cells sprouted. Interestingly, none of the herbs have a unique smell yet. I wonder when they get that.
So in total so far we have sprouted:
2 parsley cells
1 sage cell
1 rosemary cell
5 thyme cells
5 cilantro cells
5 tarragon cells
5 oregano cells
4 chive cell
5 basil cells
5 yellow grape tomato cells
5 tomato cells
5 cherry tomato cells
5 zebra tomato cells
2 carrot cells
4 snap pea cells
1 yellow squash cells
2 zucchini cells
At this point we are only waiting for the cayenne peppers and lavender to sprout! Also, don't forget about the new group that we planted with the mint, cantaloupe  cucumbers, and eggplant…we haven't seen any action there yet, but I'm hoping they'll pop up any day now!