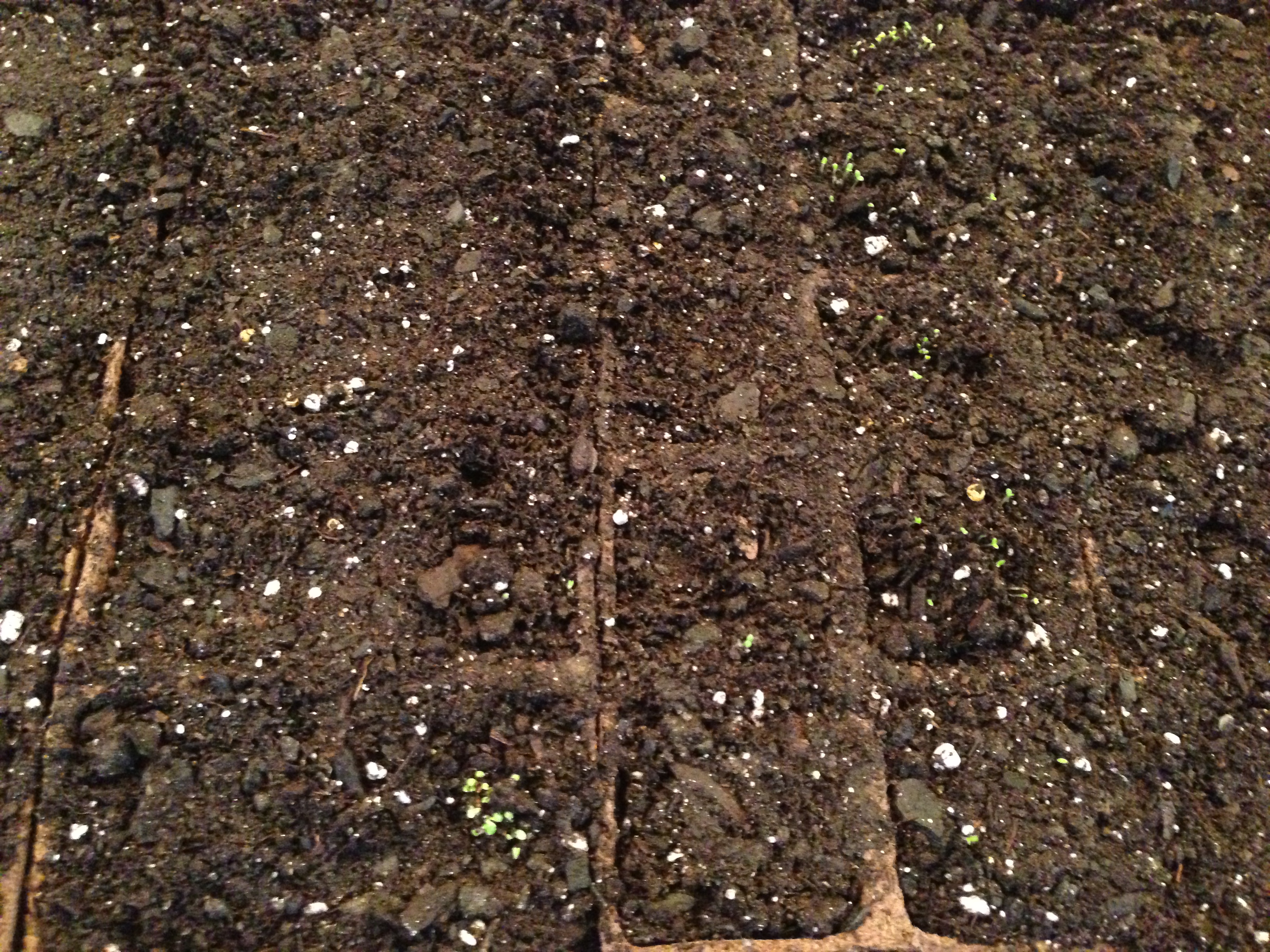 This morning I came down to spray my seeds with some water when I was thrilled to notice that we have sprouts!
I'm so excited to announce that some of the plants have started sprouting! All 5 tarragon cells have sprouted as well as 2 thyme and 1 cilantro cells.
I didn't think any vegetable seeds had started growing yet, but then I looked a little closer and wouldn't you know it but one of the zucchini cells sprouted!
I'm so excited to come down and check on them each morning! I can't wait to see what appears tomorrow morning!