Well, I was anxiously waiting for my cayenne pepper and lavender cells to sprout and they did not disappoint! Looking at them now, 1 lavender cell and 2 cayenne pepper cells have sprouted! This means that of all of the initial seeds I planted, at least 1 of each cell has sprouted!
Over in the newer seeds I planted, mint, cantaloupe, eggplant and cucumber, 4 cucumber cells sprouted! Their sprouts, unsurprisingly, look very similar to the zucchini and yellow squash, though the leaves are just a bit smaller.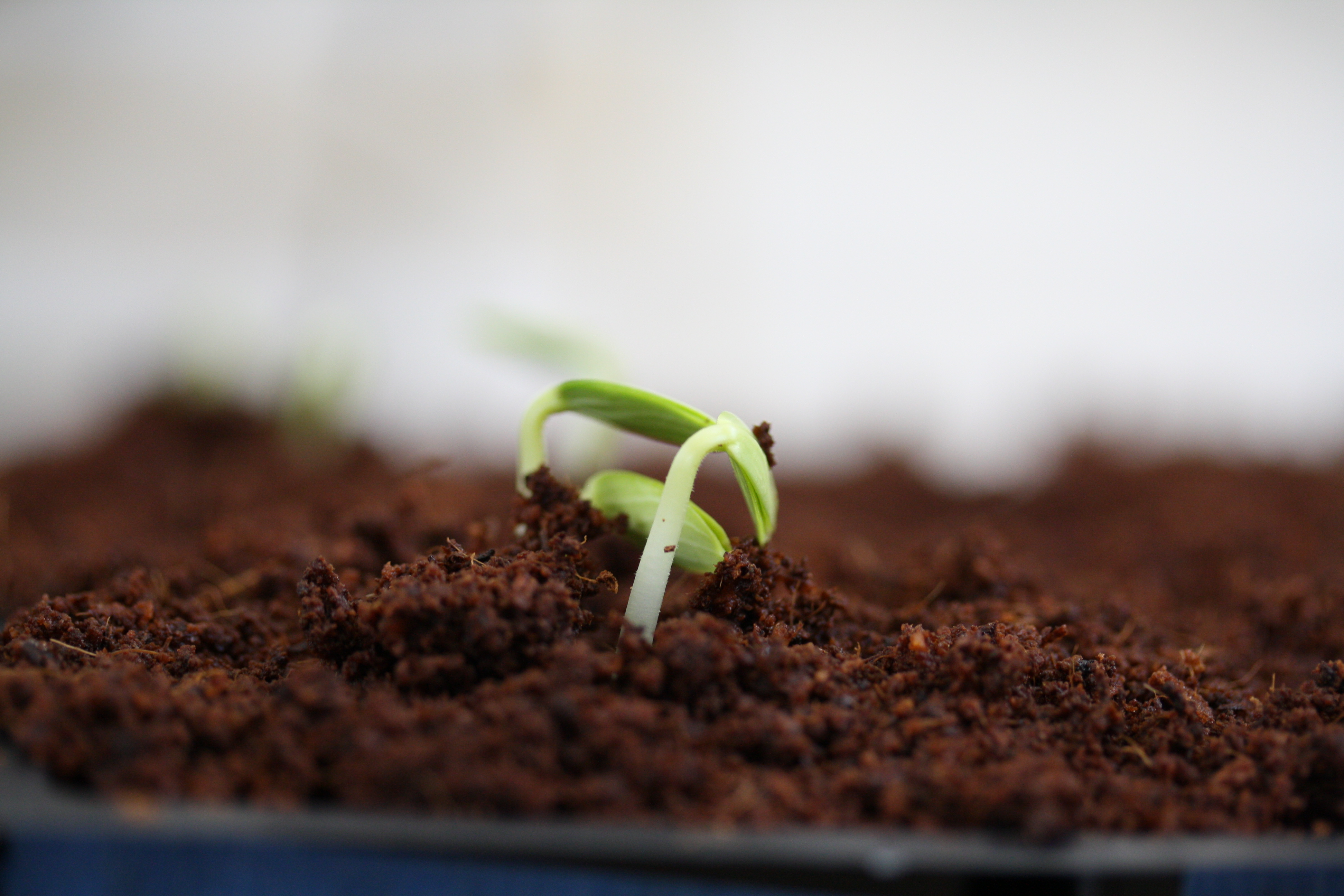 A second yellow squash cell sprouted, with a beautiful, tall, straight stem.
The second zucchini sprout is also standing proudly.
The snap peas just keep getting longer and longer…
…and the herbs keep on multiplying.
So in total so far we have sprouted:
4 parsley cells
4 sage cell
1 rosemary cell
5 thyme cells
5 cilantro cells
5 tarragon cells
5 oregano cells
5 chive cell
1 lavender cell
5 basil cells
2 cayenne pepper cells
5 yellow grape tomato cells
5 tomato cells
5 cherry tomato cells
5 zebra tomato cells
4 carrot cells
4 snap pea cells
2 yellow squash cells
2 zucchini cells
4 cucumber cells!!
Hopefully by tomorrow some of the other new seeds will have sprouted!