It was cookie day! I had been hearing about this class for weeks and was excited it was finally upon us. Our chef warned us that we were about to make literally hundred of cookies and should invite some friends to come at the end of class to enjoy the bounty.
We were told that this class would be the closest thing we had in the curriculum to working in a real kitchen and were immediately told the seven cookies recipes we would each need to produce in the next four hours.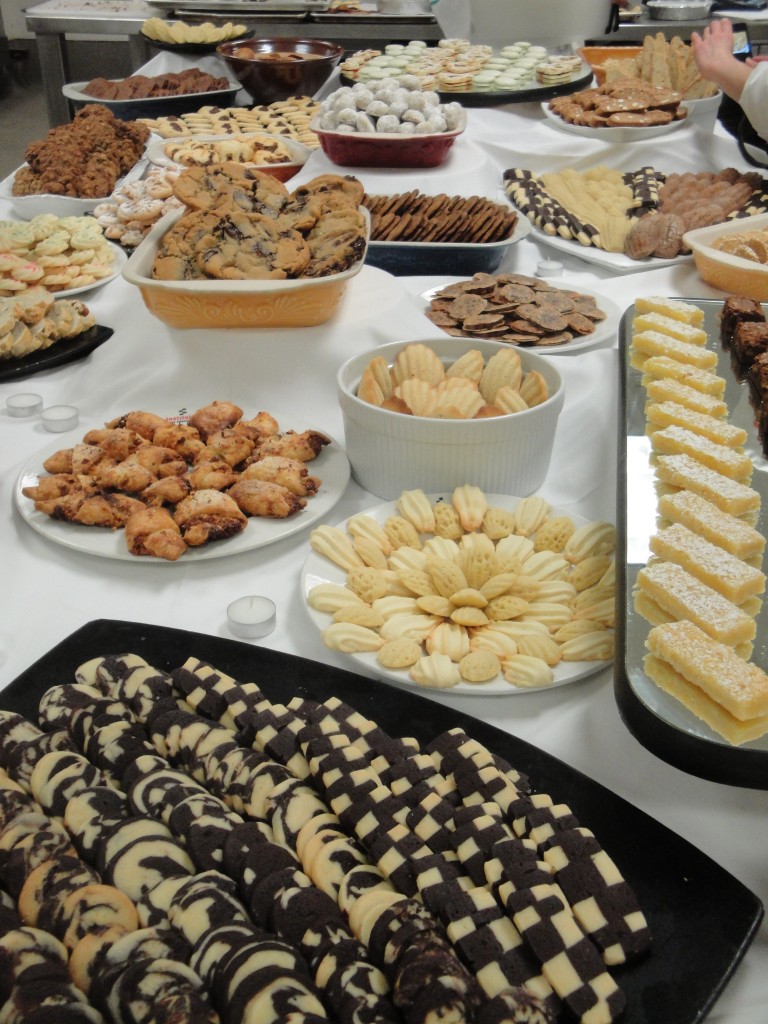 As a class, we made a spread of brownies, sables, linzer augen, Sicilian fig cookies, biscotti, mamoul, lemon squares, Tennessee ice box cookies, pistachio macarons, three different chocolate chip recipes, oatmeal raisin cookies, checkerboard cookies, pecan balls, pignoli nut cookies, rugelach, madelines, and many more.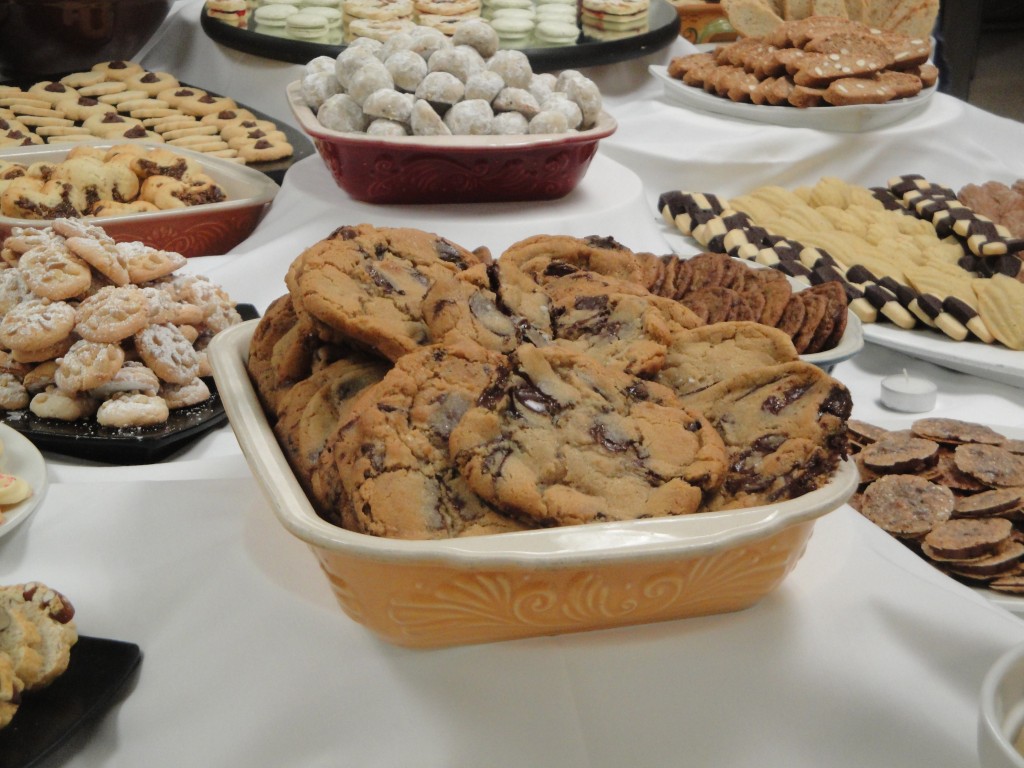 This was a tough class, lots of running around like chickens with our heads cut off to finish in time, but it was so rewarding to see our final spread! I also finally got to make macarons which I'm completely obsessed with and was happy to see how great they turned out!
I wish I had gotten to choose which cookies I made, because some of the recipes I had were for some real duds. But, I have all of the recipes and I guess I can just make whatever I'd like at home now