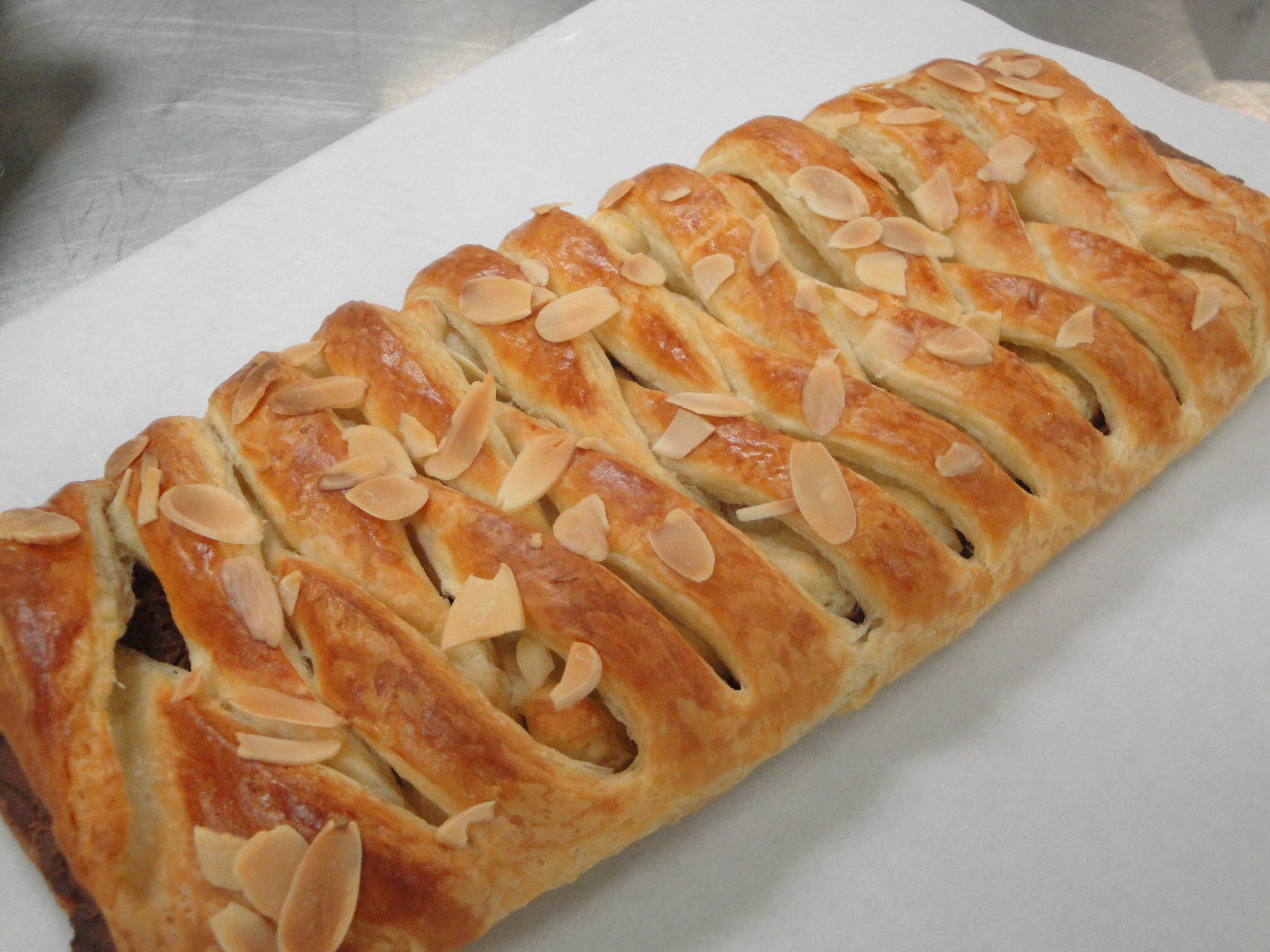 Next up, we tackled classic puff pastry. One of the most important lessons to learn when making puff pastry is that everything must be kept cool, including yourself! You are trying to create distinct layers of dough and butter and if the ingredients get too warm, you will be unable to do this. If at any point, the butter feels like it is beginning to melt, put the dough in the refrigerator for 30 minutes and then continue. Making puff pastry is a very noisy undertaking. You will spend a lot of time pounding your butter and dough with a rolling pin, so definitely don't undertake this if you can't make A LOT of noise!
Classic puff pastry is made up of 3 parts: Detrempe, Beurrage, and Paton.
The detrempe is the dough portion. It is made of flour, water and a small amount of butter. To make it, sift the flour, add in the butter, and then some water until the dough comes together. Knead the dough a little bit, shape it into a square and place in the fridge for at least 30 minutes.
The beurrage is the butter portion. To make it, cut the butter into thin sheets and pound  each sheet, with a bit of flour, until it is soft. Lay all of the sheets on top of each other and form into a square, roughly the same size as the detrempe.
The paton is the package of dough formed from the detrempe and beurrage. Take the square detrempe and roll out its corners, leaving a mound in the middle. Then place the beurrage catty-cornered in the center of the deprempe (on top of the mound). Fold up the corners of the detrempe to get a complete package and seal the sizes. Then pound out the paton to thin it out and roll it into a rectangle. You will then begin your 4 "C" folds after which you will have beautifully handmade classic puff pastry!
During our days of classic puff pastry we got to make so many incredible things: palmiers, cheese puffs, cinnamon sticks, pithiviers, fruit strips, mille fuille and so much more.
After our puff pastry days, we finished up mod 2 making croissants and Danish. I think I may be butter-ed out…
Up next, cakes in mod 3!