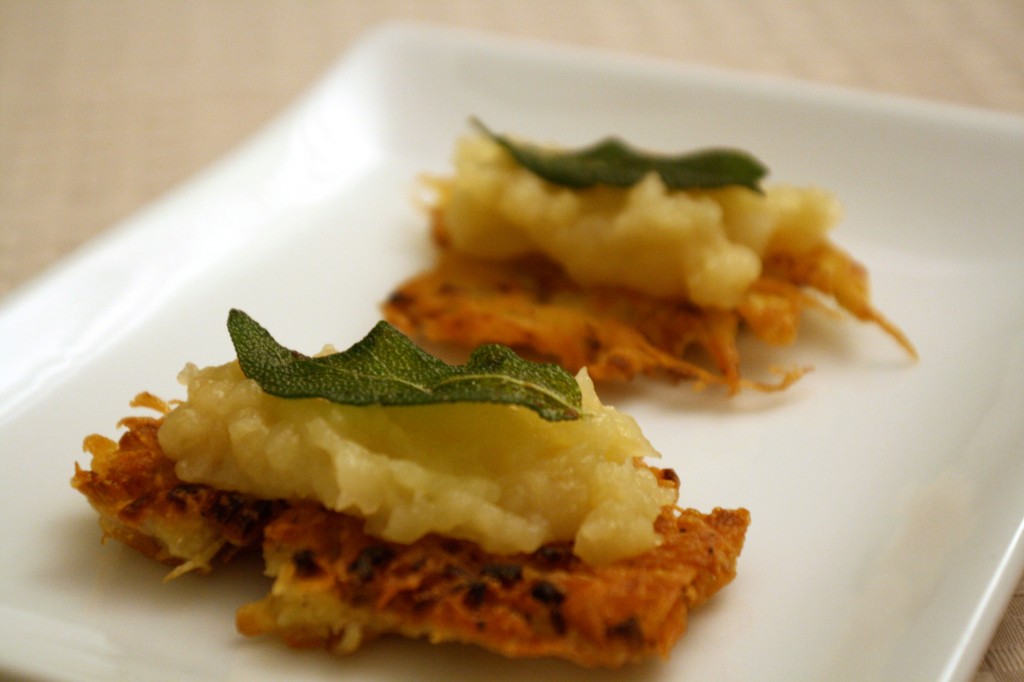 This year for Channukah I decided to kick my latkes up a bit and found this wonderful recipe for potato latkes with apple confit and crispy sage on "Food & Style" found here.
The latkes themselves were pretty basic: potatoes, shallots, flour, salt, pepper and eggs. But the apple confit and crispy sage took them to a new level. To crisp the sage leaves, I melted some butter in a pan and then let the sage sit in the pan for about 2 minutes. Then I drained them on a paper towel. The sage leaves gave the latkes a bit of a crunch when you bit into the latke.
The apple confit was a great alternative to jarred apple sauce. All I used was 2 apples, a little bit of butter and a tiny bit of sugar. I warmed everything until the apple sliced softened and then mashed it. I didn't have any apple brandy on hand so I just left that out. All I had at home were granny smith apples, which gave the confit a bit of a tartness that was nice against the fried flavor of the latke.
To serve, fry up a latke, top with a teaspoon of apple confit and one sage leaf!
Happy Channukah!