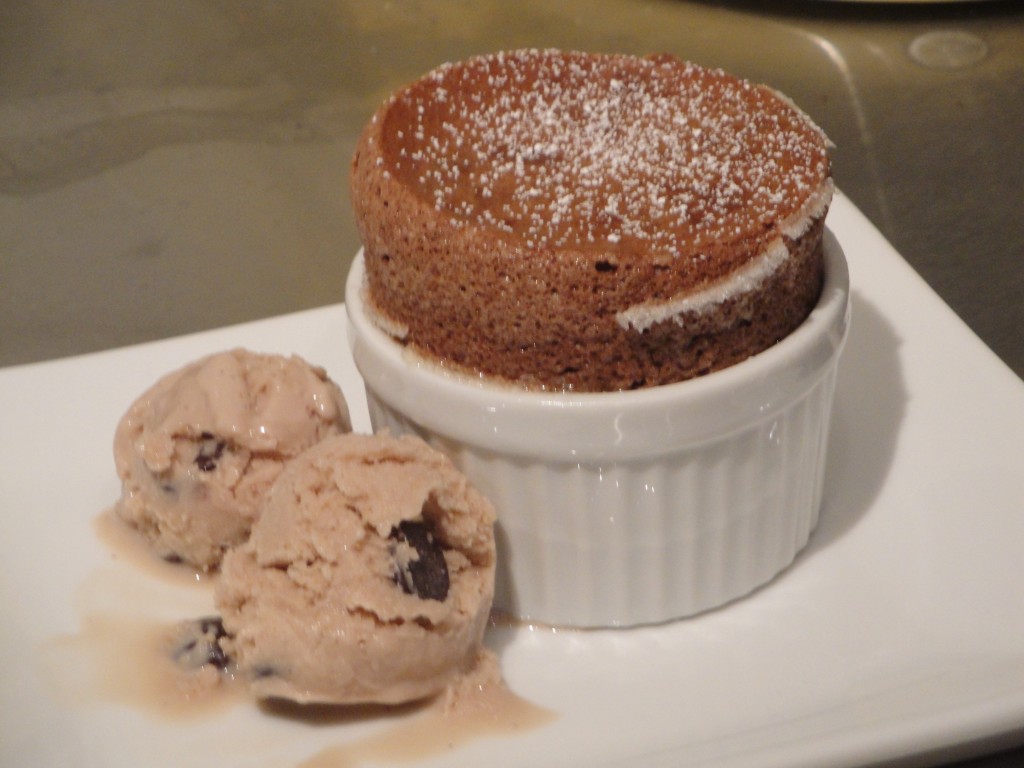 Rosh Hasahanah, the Jewish New Year, is coming up this Wednesday evening and traditionally Jews eat Pomegranates on the holiday. This year I wanted to think of new ways to include the fruit is my families meal. It just so happens that I was recently contacted by POM to sample some of their pomegranate juice and it couldn't have come at a better time!
To test it out I created a pomegranate-chocolate souffle with pomegranate ice-cream (shown above) and pomegranate-orange sorbet (shown below).
The pomegranate souffle couldn't have been easier. I took a generic flour-based chocolate souffle recipe and swapped pomegranate juice for the water it called for. To make the ice-cream, I took a creme anglaise recipe and added about 8 oz. of pomegranate juice to it. Then when it was almost all the way churned, I added in some chocolate chips.
The sorbet was modified from Giada's Pomegranate and Mint Sorbet. Many of the comments said that it was too sweet, so I only added 1/2 as much sugar as she suggested and in the end only used about 1/2 a cup of the mint simple syrup I made, as opposed to the full cup she called for. Also, I found that it was tough to discern the pomegranate flavor from it, so I upped the amount of pomegranate juice to 3 cups. Other than that, it came out great!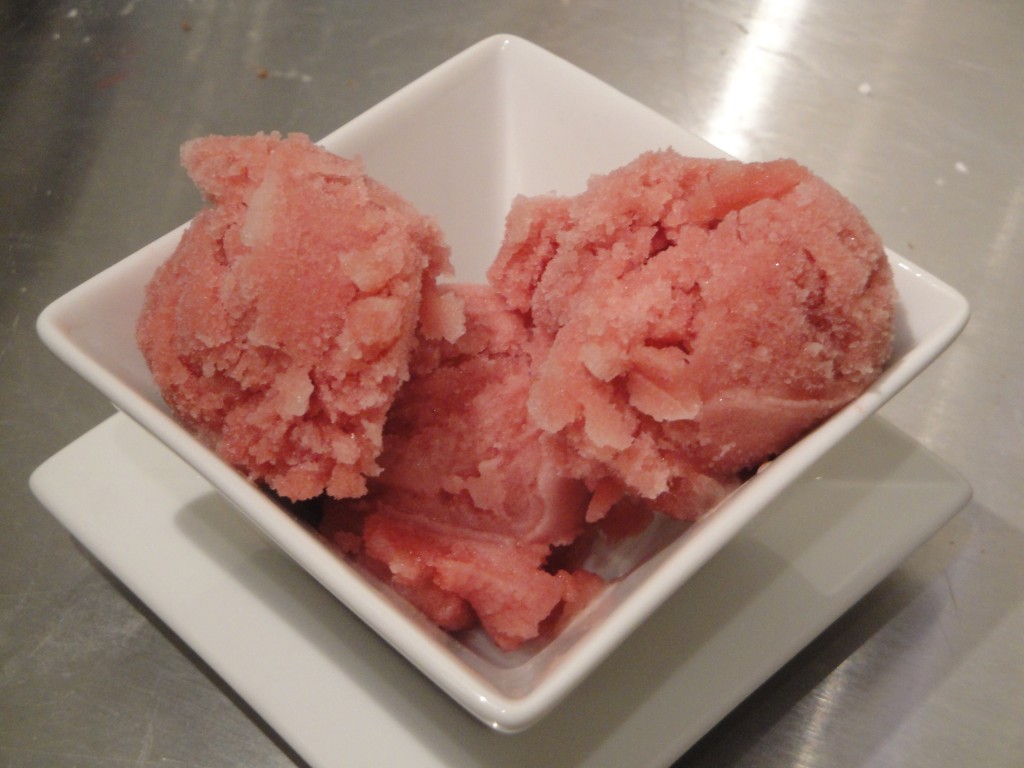 Chag Sameach! And if you're not celebrating the holiday, why not celebrate the season with some pomegranates anyway!