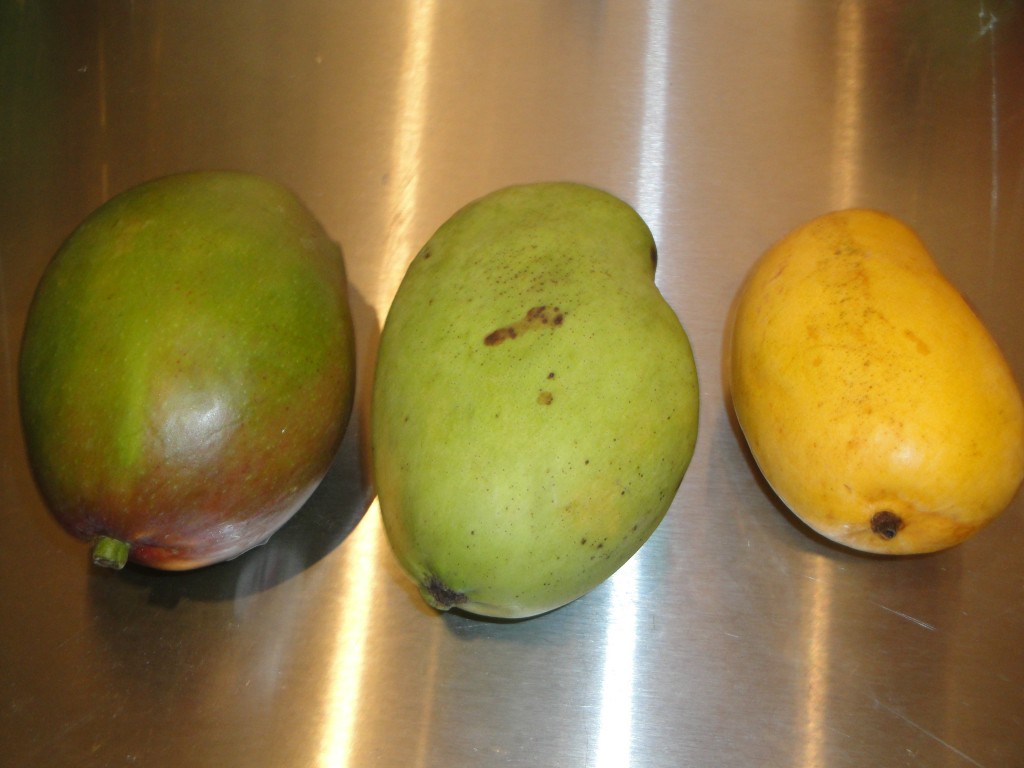 I've decided to do a mango taste test. It seems like lately every time I go to the grocery store a new variation of mango has arrived, but I've never ventured away from the conventional mango. So now it is finally time to take on 2 more.
My taste test consists of (shown above from left to right) the conventional mango from Mexico, the Haitian mango from Haiti, and the yellow champagne mango from Mexico.
Cutting open the Haitian mango I felt like it had great potential. The flesh was a pink color which reminded me a lot of papaya, but unfortunately, I found that it had a bit of a strange aftertaste.
I felt the champagne mango had a warm flavor. While a conventional mango tends to have quite a crisp and refreshing flavor, this seemed to be lacking from the champagne variety.
Overall, they are scored fairly closely in terms of taste, appearance, and texture but to me the clear winner was the conventional mango. I guess sometimes it's good to stick with what you know!