For our 4th and final day in Paris we decided to kick things off with a champagne cruise down the Seine.
We tasted 3 different champagnes, Demilly de Baere, Monmarthe "the secret of the famille", and Eric Phelizon (shown from left to right above).
The Demilly de Baere was a Brut champagne, meaning no sugar added so it was very dry. It is made from a combination of Pinot Noir and Chardonnay, but has much more Pinot in it than Chardonnary.
The second one we tasted was the Monmarthe "secret de famille" which had the opposite ratio of grapes, much more Chardonnay than Pinot Noir. This champagne was a bit sweeter and had a darker color because of the extra Chardonnay grapes.
Lastly we tasted a rose by Eric Phelizon which was also a Brut. I expected this one to be sweet because all other rose champagnes I've had have been sweeter, but it was true to it's "Brut" nature and was still quite dry. Overall I enjoyed the first one the best and plan on going to Champagne region next time I'm in France to taste many more!
For dinner, we just had to go back to Laduree and get a delicious dessert called Harmonie, a pistachio macaroon with pistachio cream, strawberries and raspberries. This dessert was the perfect balance of crunch, sweetness and moistness. Pure perfection!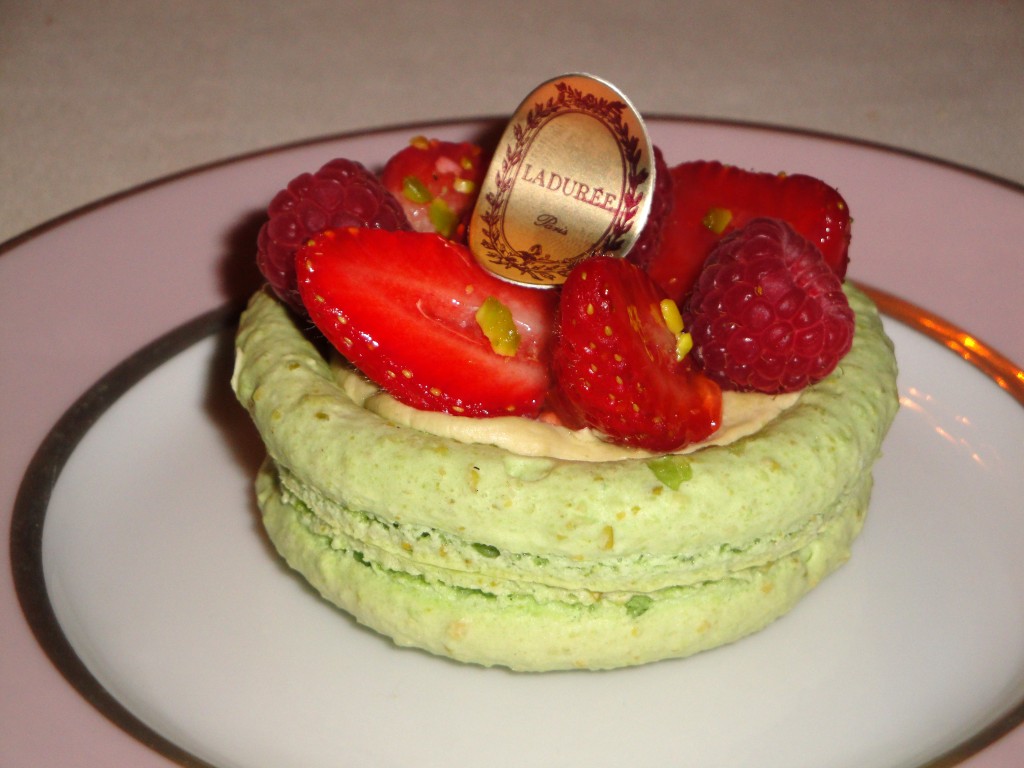 To give you an idea of just how large Laduree's macaroon counter is, take a look at the pic below.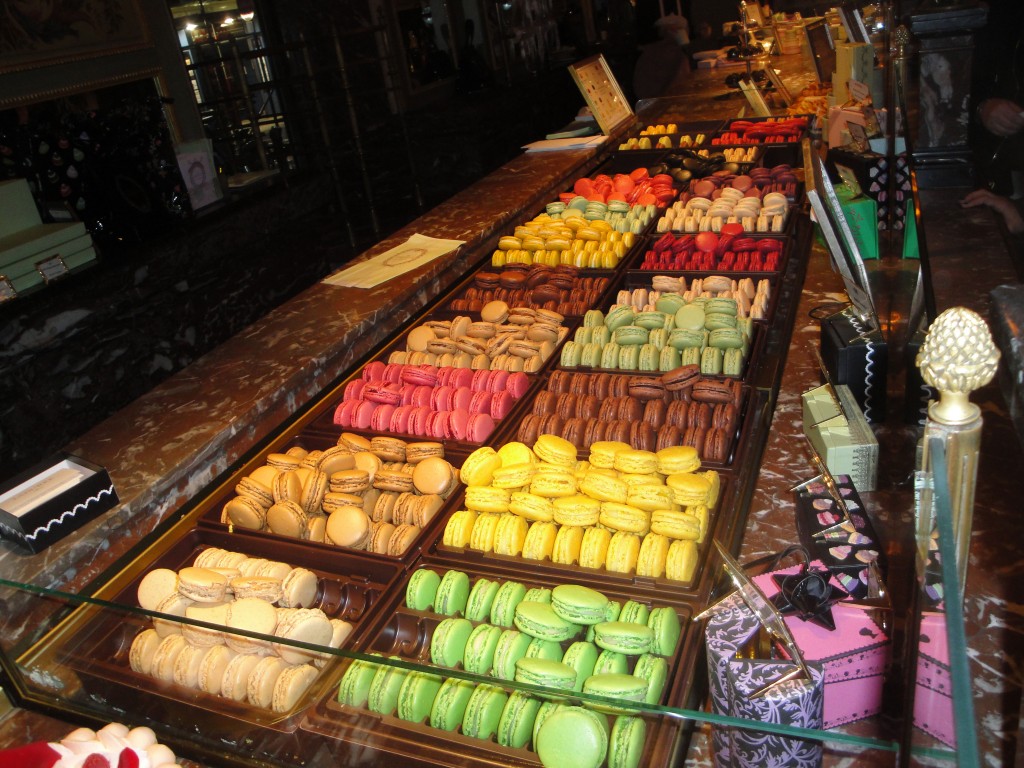 Of course I had to bring some home with me, right?