Our our third day we visited Montmartre and walked by the famous Boulangerie there.
After coming back to the center of town we decided to walk the Champs Elysees and wound up at a delicious chocolate shop called Le et Gourmet Chocolats on Avenue Franklin D Roosevelt. This shop had such wonderful looking chocolates. Everything ranging from chocolates with figs, almond paste circles, gelees and even potted plants made from chocolate!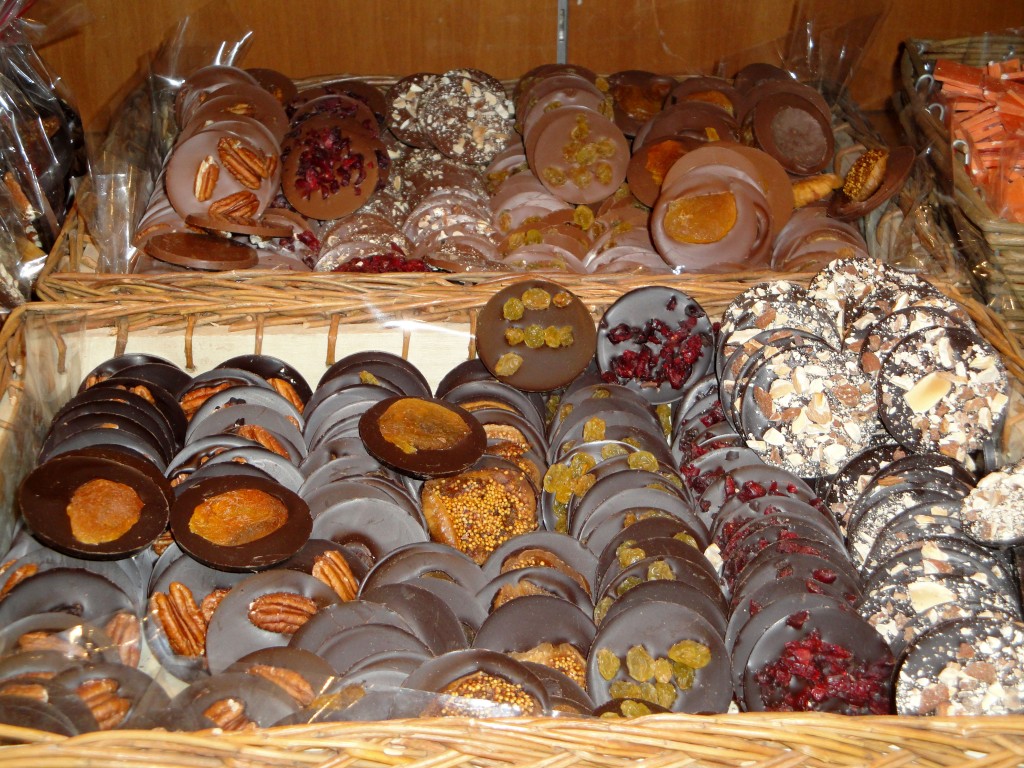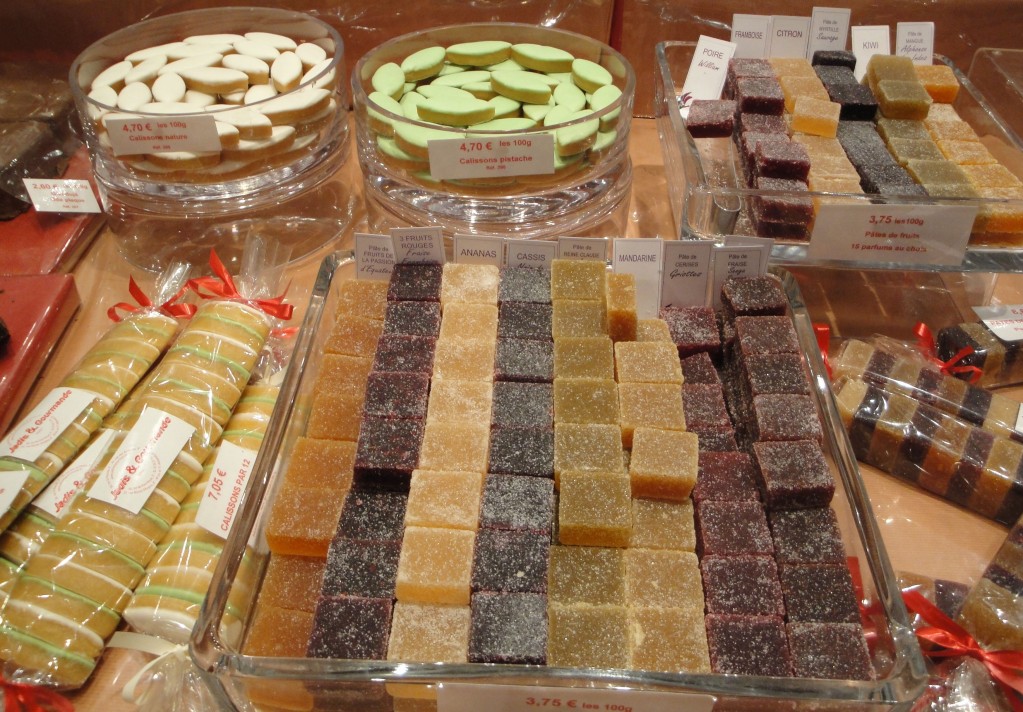 I didn't care much for the straight almond paste, but the chocolates with figs and gelees were great!
For dinner we wound up going to Paul, a small cafe that has many locations around Paris, and for dessert I got a Moelleux Citron Framboise – a fluffy lemon cake with raspberries. If I had not known what the translation was, I definitely would have thought this was a flourless orange cake with raspberries. The texture was quite dense and although it tasted like citrus the lemon did not come through as I would have thought. The raspberries were in some sort of gel which at first I really did not like, but after a couple of bites it grew on me and I was glad it was there. The tartness of the berries complimented the flavor of the cake very well, and though I would not have guessed what the cake was initially, the overall result was quite nice.

We then finished the day off, as all good days should be finished, with a wonderful cappuccino at the Sarbon cafe, right near our hotel. All good days should end with a cappuccino, don't you think?