This weekend I had a chance to go the famous Cafe Sabarsky at the Neue Gallerie in New York. The cafe is known to be one of the best Austrian Cafes in the city and it didn't disappoint!
We got to enjoy 1 an Apfelstrudel, or Apple strudel and a Wiener Mélange (Espresso with steamed milk and foam).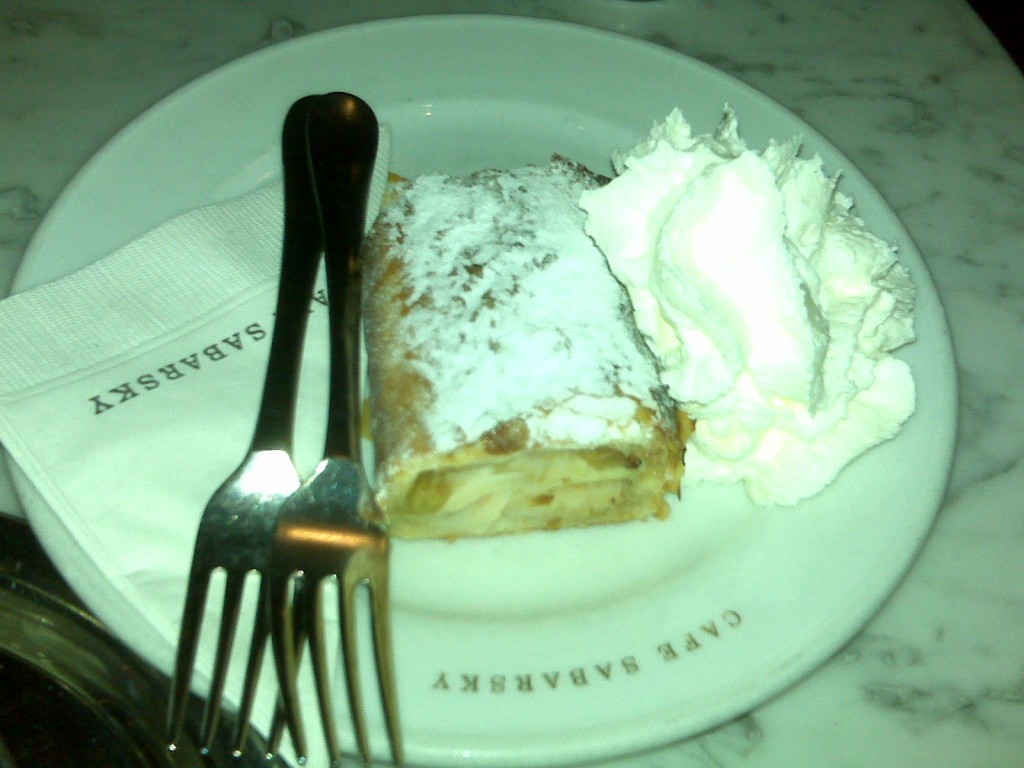 Boy was it delicious! If you're around 86th and 5th Ave in New York ever, definitely give it a try!