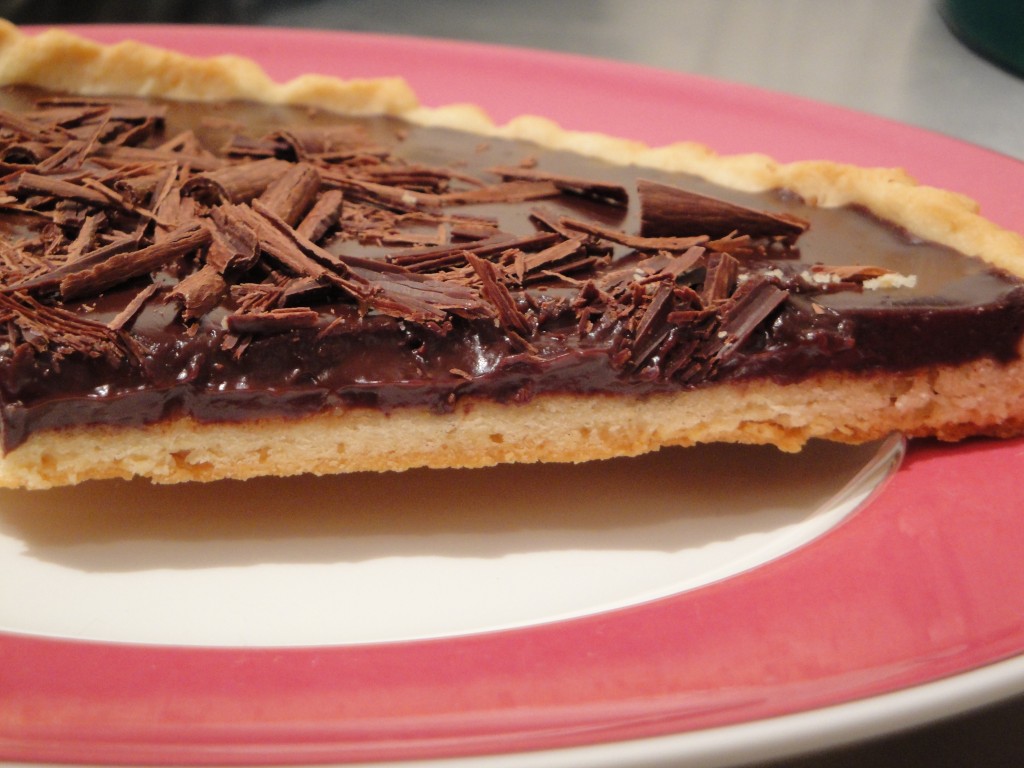 Something about the holiday time always makes me think of chocolate tarts. Maybe it's the buttery, sweet crust. Maybe it's the melt in your mouth chocolatey richness, but when I heard my family was going to come visit today, I just knew this has to be the dessert.
I found a delicious recipe on foodnetwork.com by Tyler Florence that looked just amazing and even though the recipe had a recipe for the crust, I'm always skeptical to try out new crust recipes. About 2 years ago I took a class at The Institute of Culinary Education (ICE) in New York City and learned 2 delicious crust recipes, 1 flaky and 1 sweet. Since then I've only made these crusts and always substitute them for anything else I see in recipes.
For this holiday chocolate tart, I used the sweet crust from ICE which consists of flour, sugar, salt, baking powder, butter, and egg. I let it chill for an hour before rolling it out and blind baking it for about 1/2 an hour.
The filling of the tart consisted of heavy cream, milk, 10 oz of semi-sweet chocolate, sugar and eggs. This cooked in the shell for about 15 minutes  before taking it out to cool. As a final touch, I shaved some extra chocolate on top using a vegetable peeler.
The chocolate tart was absolutely delicious! It was so rich, but not too rich that you felt ill eating it. It was a huge hit and I definitely recommend giving it a try.