About a year ago I took a cooking class and at the end of the class we were given a recipe for a plum tart that I've been dying to try ever since. Last weekend, I finally got the chance!The tart consisted of a crust, a lemon filling and then some plums which I heated over the stove with some sugar and a vanilla bean.
The smell of the plums cooking with the vanilla bean was absolutely intoxicating! In my opinion, they were the best part of the tart! They would be the perfect accompaniment to some vanilla ice-cream!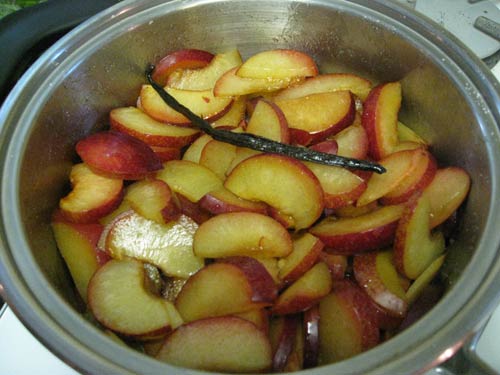 I needed to make the dessert non-dairy, so rather than butter, I used margarine in the crust. The end result was a little crunchier than I wanted, but tasted delicious non-the-less. I'll post the recipe as soon as I get a chance.