Tonight I went to a cupcake class at the Brooklyn Kitchen with my friend Cherryspoon.
It was tons of fun and I got to play around with lots of different fillings. The instructor had pre-made some chocolate and vanilla cupcakes, but she also made some extras in the beginning of the class. She had also brought with her some vanilla bean pastry cream, passion fruit curd, chocolate ganache, raspberry syrup, chocolate fondant and both regular and swiss meringue butter cream. I used everything on different cupcakes!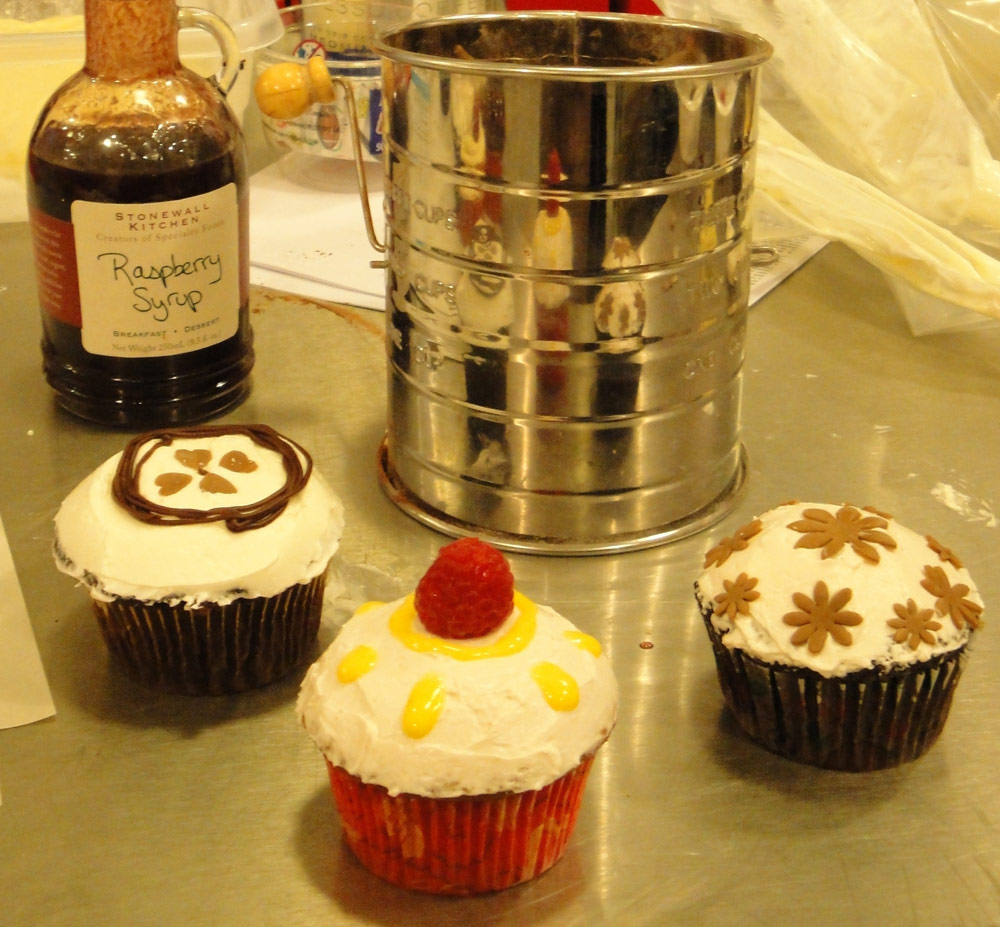 I learned a new technique for filling cupcakes which I used on almost all of them. I cut a hole in the center using a small spatula and dug out a well in the middle. I then filled that in with either the pastry cream or the passion fruit curd and covered the hole back up with a little piece of the cupcake I had removed.
I also got to use fondant for the first time. I practiced rolling it out and cutting it with small plunger cutters. I've never actually tasted fondant before because people had always told me how bad it tasted. I have to say, in small bits, the chocolate one wasn't bad!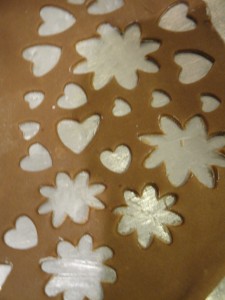 It's a little difficult to see here, but for these 2 cupcakes I died the butter cream a light pink by adding some raspberry syrup to it.
And lastly, here are some of Cherryspoon's cupcakes: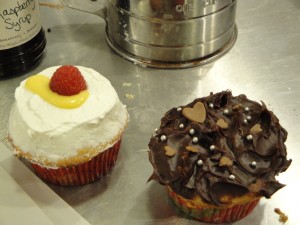 All in all, a great night!